The Company Description
"KJS Technologies India Pvt. Ltd." is a "COMPLETE  SOLUTION PROVIDER"  and ONE STOP  solutions  in the  field  of  ENGINEERING,  PROCURE- MENT, CONSTRUCTION, EXECUTION, MAINTENANCE SERVICES.
We undertake turnkey projects of Structural Mechanical & Electrical Installations including Design, Engineering, Supply, Installation, Testing & Commissioning for EHV Sub-stations & Transmission Lines, Power Distribution, Electrification work, Substations, Cement, coal, sugar Plants, Stone Crushing plant, water treatment plants etc.
We are unique combination of knowledge, Experience, Skilled Manpower and latest technology. Together we are able to deliver unmatched quality, Precision, Accurate delivery period and everything else which need to do a sound business.
Karan saini
Karan saini
Managing Director
Vishesh Kumar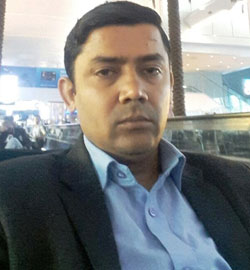 Vishesh Kumar
Chairman & Managing Director
Pushpkant Kashyap
Pushpkant Kashyap
Managing Director
© Copyright. All Right Reserved.